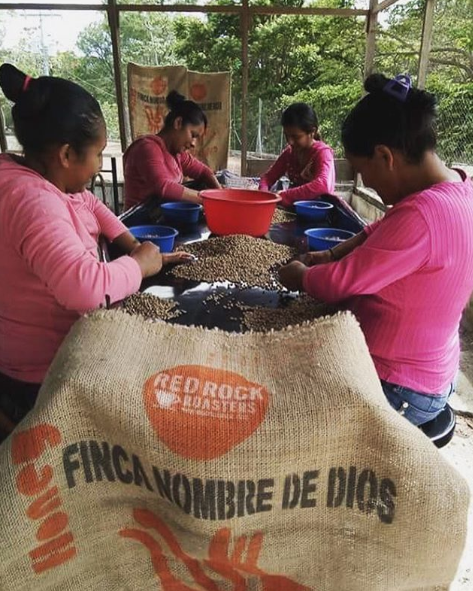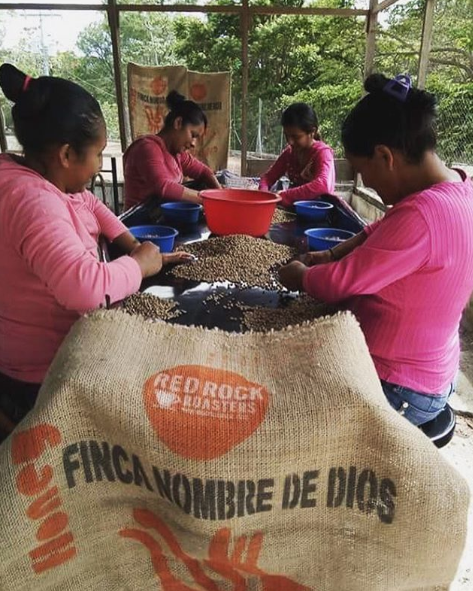 El Salvador Finca Nombre de Dios Honey Process
"Rich-toned, sweetly savory. Dark chocolate, honeysuckle, apricot, pink grapefruit zest, cedar in aroma and cup. Savory-sweet in structure with gentle, rounded acidity; full, satiny mouthfeel. The finish resonates with notes of chocolate-toned apricot and cedar." - Coffee Review, October 2018.
This is the first offering of our Select Reserve—stay tuned for more incredible microlots.
We've been involved in the IWCA (the International Women's Coffee Alliance) with the producer of this coffee, Maria Elena Botto, for several years (read our interview with her here). Every time we talked to her about her farm, we would think, "We should buy that coffee someday." Well, last February, Red Rock made a trip to El Salvador and brought some in.
Its honey process is halfway between a washed and a natural, and the extended time spent fermenting and drying gives honey-processed Centrals more sweetness and character than a typical washed coffee, with a slightly muted, juicy acidity.
We are delighted with how this coffee is roasting and cupping, with floral aromatics, syrup-like sweetness, and great intensity and balance. It is a classic El Salvador, and you won't want to miss it!