Balloon Fiesta Brewing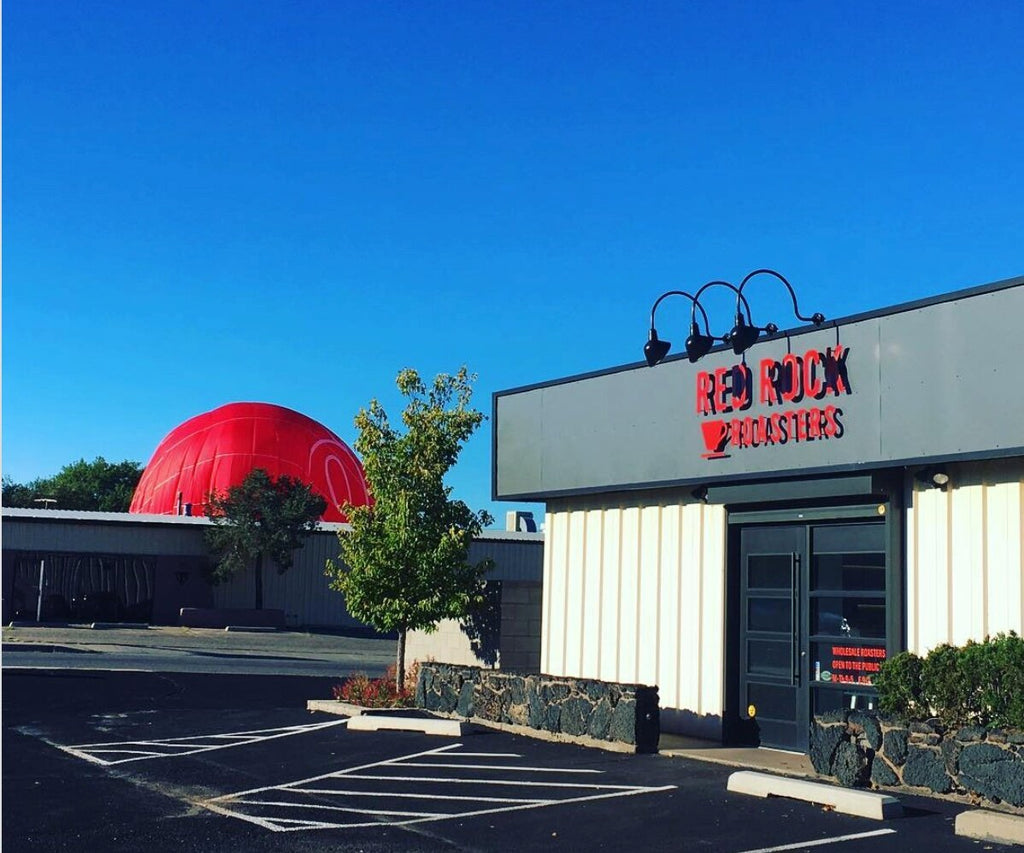 Waking up at dawn to catch the indescribable joy of sighting a giant balloon, fired up and wafting with the current, overhead, in the early morning light? It must be October in Albuquerque. It must be the Albuquerque International Balloon Fiesta. 
Whether you're a balloonist, or just love witnessing the multi-colored hot air balloons as they rise against the stunning backdrop of the Sandia mountains, you're going to need to be up in time to watch the mass ascension. 
So Red Rock Roasters is here with a few suggestions for fun fall recipes you can whip up so your morning spirits are ready to rise with the balloons:
1. RED CHILE MOCHA
Nothing says fall in New Mexico like chile season. If you're looking for the perfect way to warm up on a crisp Balloon Fiesta morning, we recommend trying out this recipe for a sweet and spicy mocha. 
Brew a pot of your favorite Red Rock Roasters dark roast, like our Black Magic or Greyhound Grind blends. 

Melt one ounce of bittersweet chocolate chips on the stove (about ¼ cup), and be careful not to let the chocolate burn.

When the chocolate has melted sufficiently, whisk in 4 oz of milk until the chocolate and the milk are well blended. (If you use milk with a higher fat content, your mocha will froth better). 

Whisk in about 1/4 teaspoon of dried red chile powder until it dissolves. Add more to taste, if you like your drinks with more of a kick. You can also add some cinnamon if you want to keep the heat but lose the spice.

Pour 4 oz of coffee into your mug, then add the chocolate-chile-milk mixture.

Use a milk frother to froth up your cup to your satisfaction, add a little shake of powdered chile to the top, and enjoy the spicy goodness!
2. BISCOCHITO CAFÉ CON LECHE
One of the most quintessential breakfast pours is the café con leche. If you like to keep your morning coffee simple, but still want to feel festive, why not try a Biscochito Café con Leche? Here's how:
Brew a pot of medium roast coffee. We think our Roadrunner Blend works wonders for this recipe. 

Make sure you have your preferred coffee milk on hand (any kind will do). 

Pour yourself a cup of coffee, and then add as much milk as you'd like (traditionally, a café con leche should be a light caramel color).

Stir in one drop of vanilla extract (Careful! Too much will leave your coffee tasting bitter and syrupy!).

Then mix in a ¼ teaspoon of sugar, a pinch of finely ground anise, and two pinches of cinnamon. Stir until all is dissolved. 

If you're feeling extra fancy, pair your cafécito with an actual biscochito!