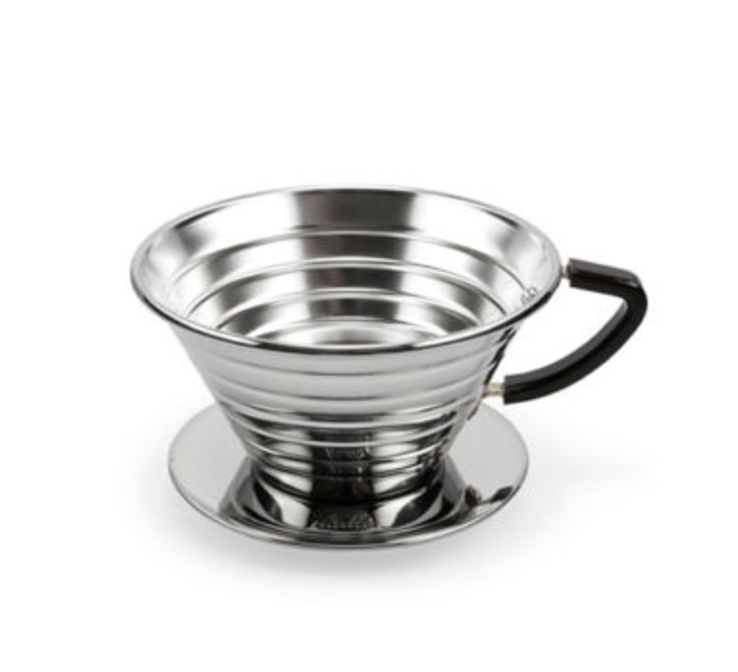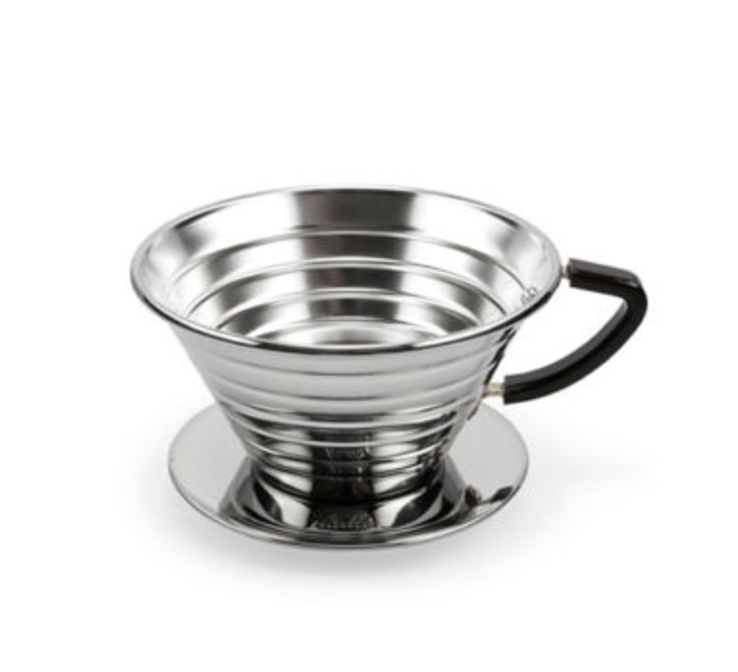 Kalita Wave Dripper 185
This is the foolproof pourover cone, brewing the perfect cup every time. The shape is halfway between a flat-bottomed filter and a cone, and the flow rate is just perfect. Plus, you can toss the stainless steel cone in the dishwasher!  Brews two cups of coffee—up to 26 ounces or so. 
Made in Japan. 
Paper filters sold separately.