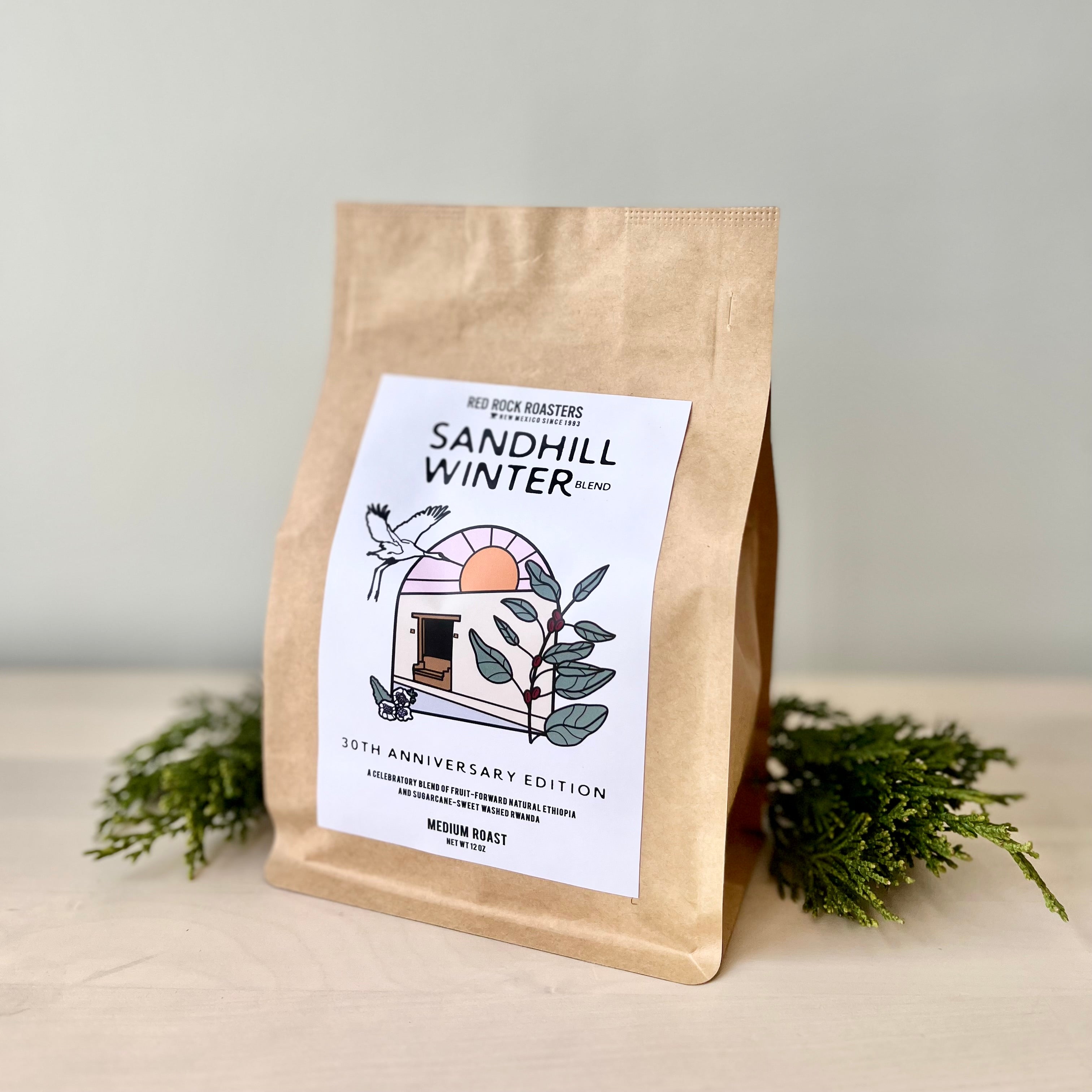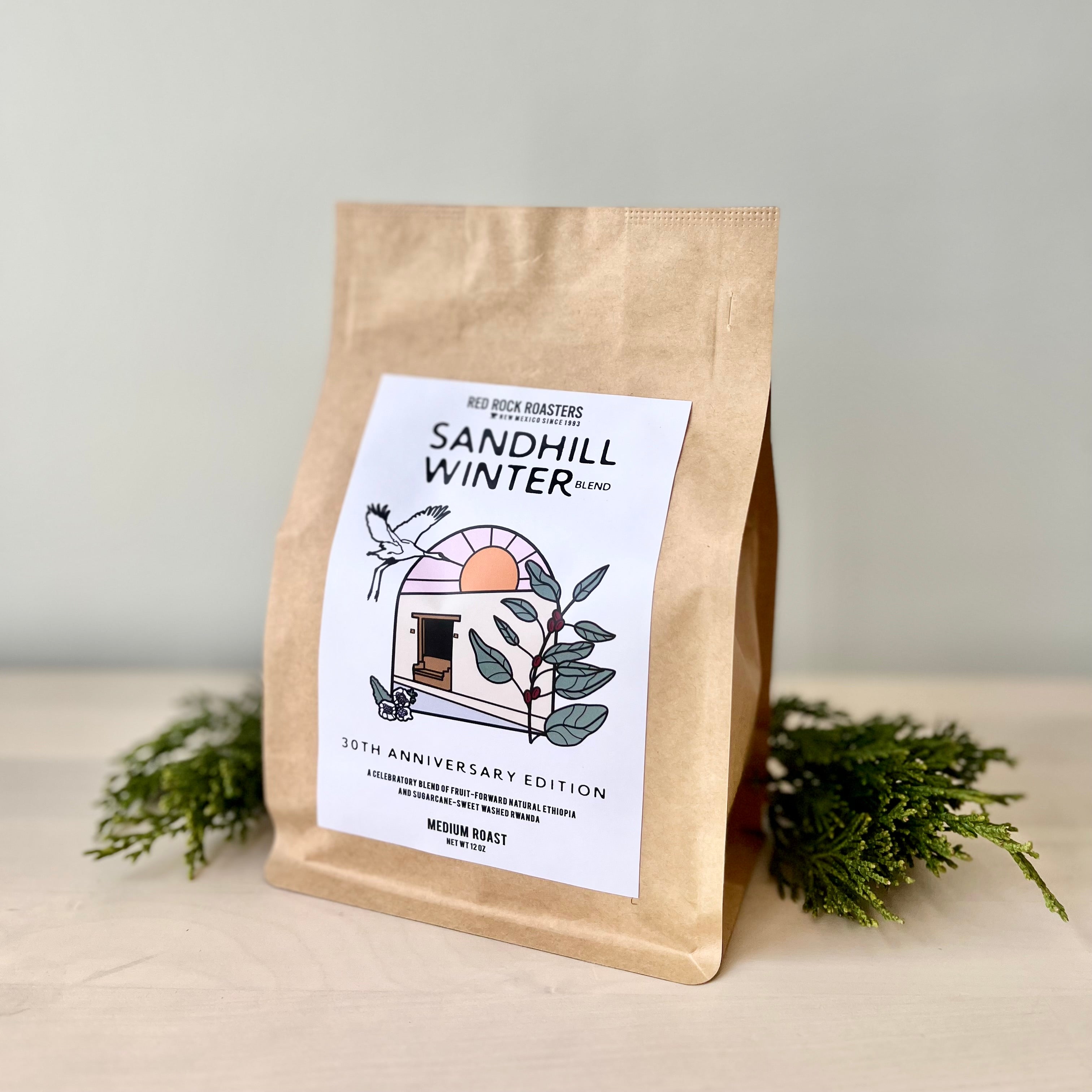 Sandhill Winter Blend
A celebratory blend of Ethiopia Worka Sakaro Anaerobic Natural and Rwanda Karongi Gitesi washed. Makes a great gift for the coffee lover in your life, or go ahead and treat yourself. 
More than the sum of its parts, this is a seriously sweet cup with silky body and a riot of aromatics. Sugarcane, blackberry jam, plum wine, tamarind paste. 
Label art by Ash Ulmer is an homage to the 30th Anniversary of our business's founding. The adobe barn in which we started; a chimajá plant because we lived on Chimaja Road; a coffee plant as its counterpart; and a sandhill crane to represent one of New Mexico's most iconic winter sights.
Grab a bag before it's gone!